Greater Philadelphia Health Action, Inc. (GPHA) grew from a social movement dedicated to providing healthcare to every member of the community, regardless of their economic standing.
Formed in 1970 as the South Philadelphia Health Action, GPHA has spent over five decades offering the most innovative and forward-thinking advances in healthcare to generations of families in the region, and will continue to do so for generations to come.
1970
GPHA, formerly South Philadelphia Health Action, was founded as a private non-profit 501c3 corporation.
1972
GPHA develops Philadelphia Health Plan (PHP), one of the first medical managed care programs in Philadelphia.
1979
Southeast Health Center (SEHC) opens as first GPHA center at 9th & South Street. Al-Assist Program begins outpatient drug and alcohol treatment program. GPHA is awarded federal funds to provide care for Philadelphia's medically underserved population.
1982
Wilson Park Medical Center opens at 2520 Snyder Avenue.
1983
Frankford Avenue Health Center (FAHC) opens at 4500 Frankford Avenue.
1986
Woodland Avenue Health Center (WAHC) opens at 5501 Woodland Avenue.
1990
Woodland Academy Child Development and Day Care Center opens at 5401 Grays Avenue.
1993
Hunting Park Health Center opens at 1999 W. Hunting Park Avenue.
1994
GPHA's administrative office opens in newly purchased and renovated building at 432 N. 6th Street.
1999
Al-Assist Behavioral Healthcare relocates and expands to new facility located at 1401 S. 4th Street.
2000
GPHA receives accreditation in both Ambulatory and Behavioral Healthcare from The Joint Commission. Frankford/Al-Assist Opens. GPHA celebrates 30th Anniversary.
2002
Woodland Academy expands and opens its Youth Services Program.
2004
FAHC expands. WAHC opens new building at 5000 Woodland Avenue. SEHC opens new building at 800 Washington Avenue. GPHA acquires Chinatown Medical Services at 647 Bainbridge Street in South Philadelphia.
2005
GPHA celebrates 35th anniversary. GPHA select locations fill medical prescriptions as part of Pharmacy 340B Program. GPHA also offers centering program in English and Spanish for expecting mothers.
2006
Chinatown Medical Services expands to 9th & Washington. GPHA opens four dental facilities and receives its third Joint Commission Accreditation in both Ambulatory and Behavioral Health.
2009
Woodland Academy Child Development Center achieves Star IV status in the Keystone Stars Quality Initiative Program. GPHA is the recipient of Recovery-Act Increased Demand funding to expand access for pediatric and adult patients in the areas of dental care and reproductive health.
2010
GPHA celebrates 40th Anniversary celebration. Chinatown Dental Center opens at 930 Washington Avenue. Snyder Avenue Dental Center opens at 640 Snyder Avenue.
2011
The opening of the GPHA Dental and Behavioral Healthcare location. WAHC opens third floor pediatric suite.
2012
Implementation of electronic health records (EHR) in GPHA's Medical and Dental Divisions.
2013
Implementation of EHR in GPHA's Behavioral Health Division.
2014
Establishment of GPHA Express Care, a health care delivery model that addresses common, non-critical services for patients. As a result of the Affordable Care Act, outreach and enrollment specialists were placed at all GPHA locations to assist patients and the community with applying for health insurance. Call Center established at GPHA's 6th Street administrative office.
2015
GPHA celebrates 45th Anniversary celebration and has grown to serve over 85,000 individual patients. Ground breaking for the all new state of the art "Carl Moore Health Center" opening Summer 2016 at 1401 S. 31st Street. GPHA South Philadelphia Health Center opens at 1408 S. Broad Street, 2nd floor.
2015
GPHA receives accreditation for Quality Assurance as a Patient Centered Medical Home.
2016
The opening of the all-new, state of the art GPHA Carl Moore Health Center and GPHA, Inc. Medical Suite at Temple University Kornberg School of Dentistry.
2017
GPHA Spectrum Behavioral Services opens in Springfield, PA. Chinatown Medical Services relocates to an all new, state-of-the art facility. GPHA opens School-Based Health Suites within 4 Universal Companies Schools.
2019
GPHA Al-Assist Behavioral Healthcare Center at 4th Street now offers comprehensive Pharmacy Services.
2021
GPHA Provides Medical, Dental, Behavioral Health and Telehealth Services!
2022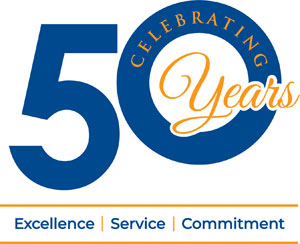 GPHA Celebrates 50th Plus Anniversary!